Hard times are bringing us closer together
New research from Engage Britain and grassroots community partners reveals that hard times, including the pandemic and cost of living crisis, are bringing many communities closer together.
A cheerful hello. A friendly wave. Tiny gestures of kindness that can brighten someone's day. And according to our new research, the last two years of Covid have brought us closer still to our neighbours.
This research marks the start of a Reconnection Tour of local communities across the country.
The Tour celebrates the innovative ways communities are connected throughout Covid and the current cost of living crisis. And how their support can transform lives.
Communities feel they've become closer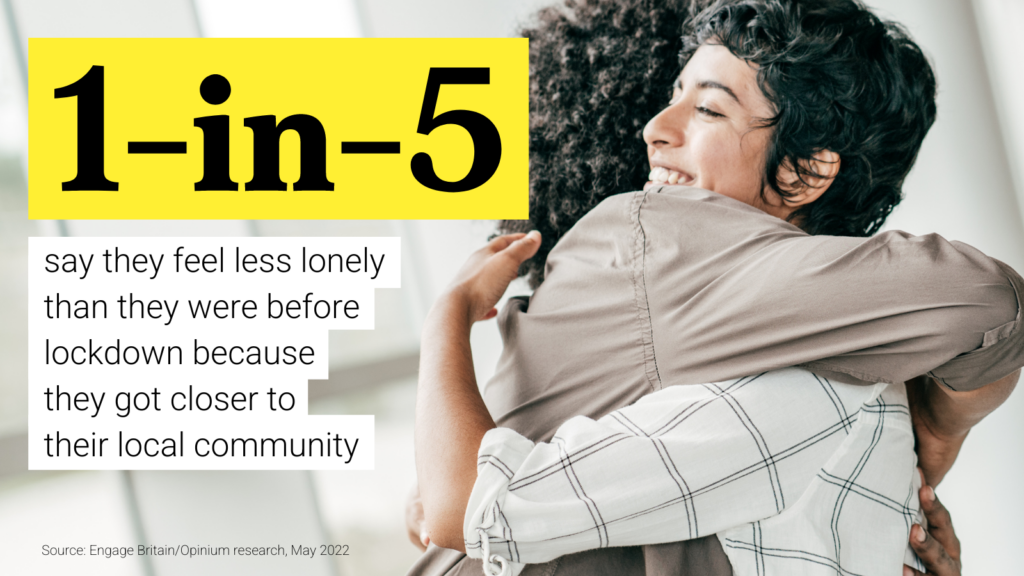 A third (35%) of UK adults say over the last two years they feel closer to their local community. Because of this closeness, one in five (21%) say they feel less lonely than they were before lockdown.
Social media groups help connect neighbours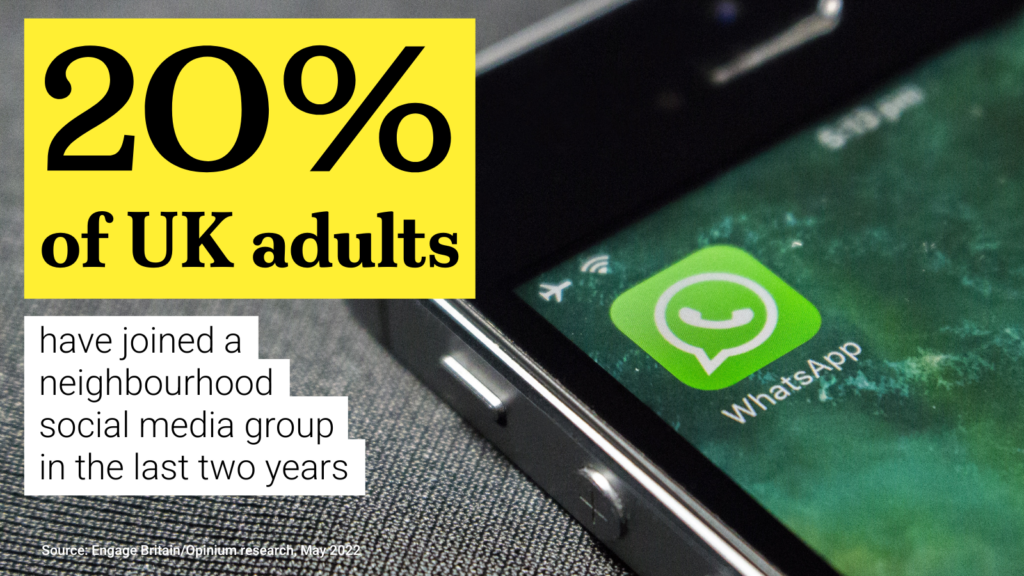 There's a sense of old-fashioned neighbourliness with around a quarter (24%) of those in the UK sharing with their neighbours, such as borrowing a cup of sugar. While 20% have joined an online social group, such as a community WhatsApp group.
Throughout Covid and the cost of living crisis, communities across the country have stepped up to help

JULIAN MCCRAE, DIRECTOR OF ENGAGE BRITAIN
There are many inspiring examples of communities stepping up. Like the Curry Circle in Bradford. They provide a free meal, hot drinks and a warm environment to locals on a weekly basis.
Or the Squirrel's Nest in Bridgend, a workshop where men can open up about their mental health. The power of people is, truly, bringing about change in our communities.
But local poverty is a worry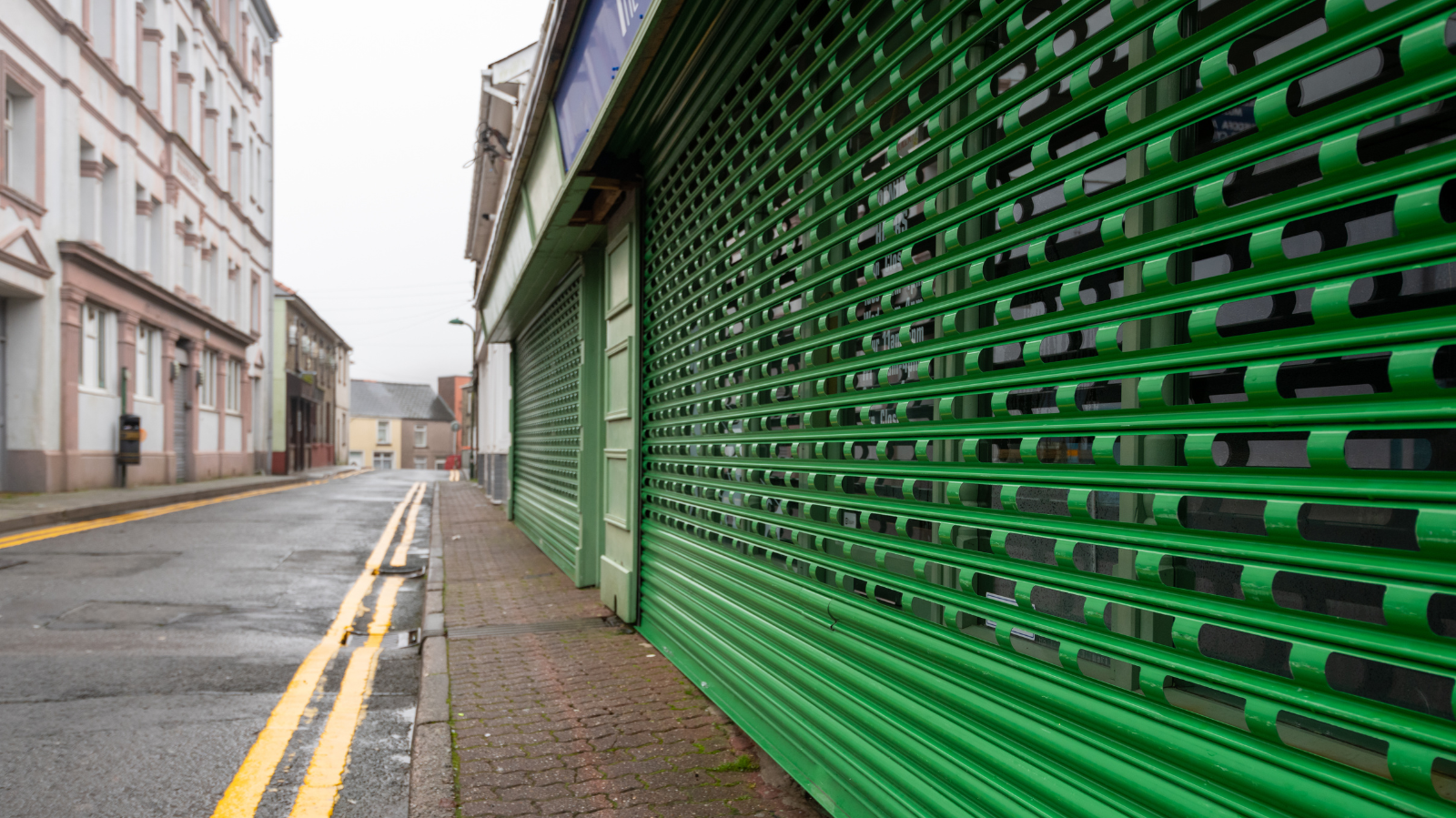 There are concerns, however. Food and fuel poverty is one of the biggest challenges faced by local communities. 31% of people say it's a problem in their area.
Fear of local businesses closing is also a top issue, with one in five (19%) across the UK saying it's a real concern.
People feel secure in their communities (57%), with a strong sense of belonging (35%).
Looking at Britain as a whole, those in Scotland feel the most secure in their communities (65%) while London had the most pride (46%), along with a similar number of those in Yorkshire and the North West.
Real change comes from the grassroots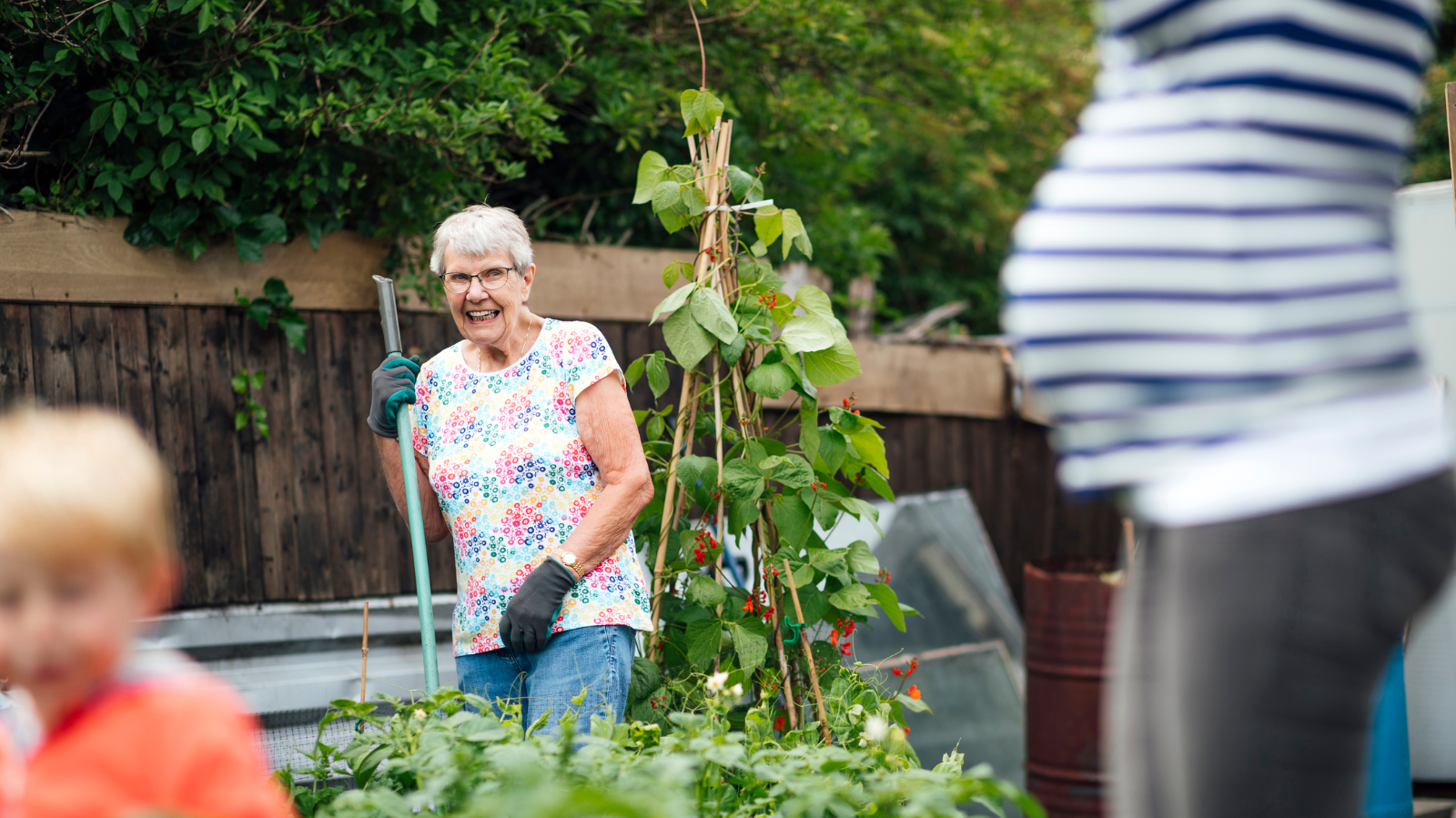 "The hard times we're living through in Britain have left too many people struggling and isolated", says Julian McCrae, Director of Engage Britain.
"But incredibly there are millions of us who feel less lonely than before the pandemic began, because they've connected with their local communities.
Throughout Covid and the cost of living crisis, communities across the country have stepped up to help – improvising, innovating and adapting in ways that are transforming people's lives.
We want these incredible stories to show that local communities, not just the government, have the power to change lives. And that real change in this country can and should happen from the grassroots up."
Methodology notes
Research commissioned by Engage Britain and conducted by Opinium.
The sample was 2,000 UK adults, weighted to be nationally representative.
To view the polling tables, click here.
For any analysis queries, please email Alasdair de Costa.
For any media queries, please email Freya Barnes.