People who work for us
Meet the team of people who are working day in, day out to make Engage Britain a success.
Alasdair de Costa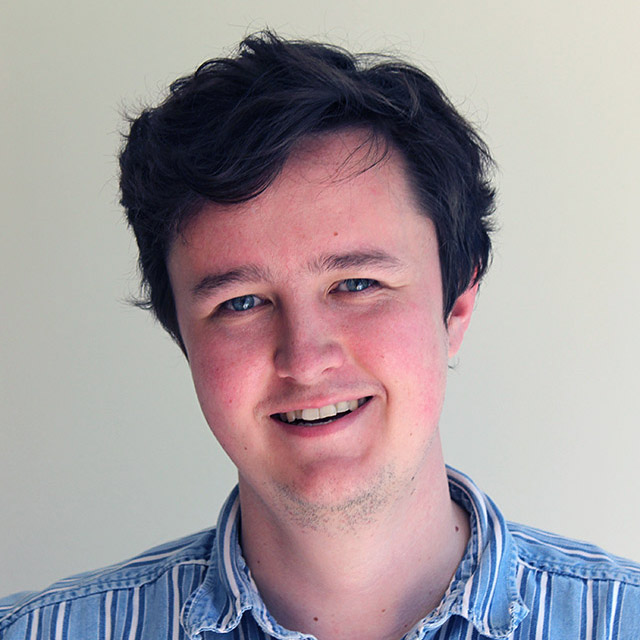 I've worked in analytical roles at major tech companies and more recently in research at a well-known think tank. I've always been interested in politics and policy, because I believe they're the best ways to materially improve all of our lives.
I joined Engage Britain because I care about making sure policies work for people, particularly those they most affect, and those often excluded from conversations about the direction of our country. It's been fantastic to listen and learn from people all over Britain as they discuss some of the biggest challenges we face.
Andrew Brightwell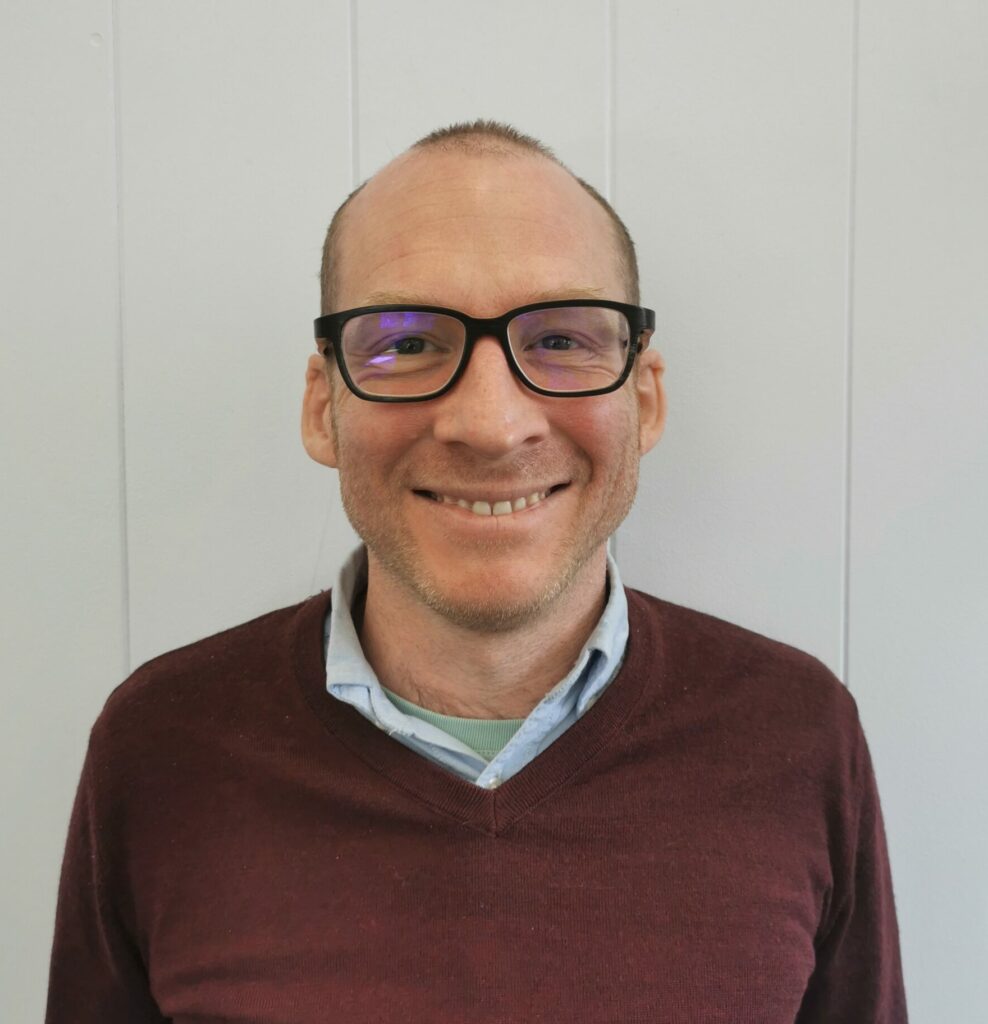 I've been a local newspaper reporter in London, worked as a journalist in the Middle East and then a consultant helping to communicate public participation and engagement programmes.
I'm passionate about helping people tell their own stories, which started for me when I was briefly part of an award-winning project to help community organisations use social media for the first time.
At Engage Britain, my job includes helping people to share stories of their work with us, working with the media, and helping to to tell Engage Britain's own story to the world.
Francis Elliott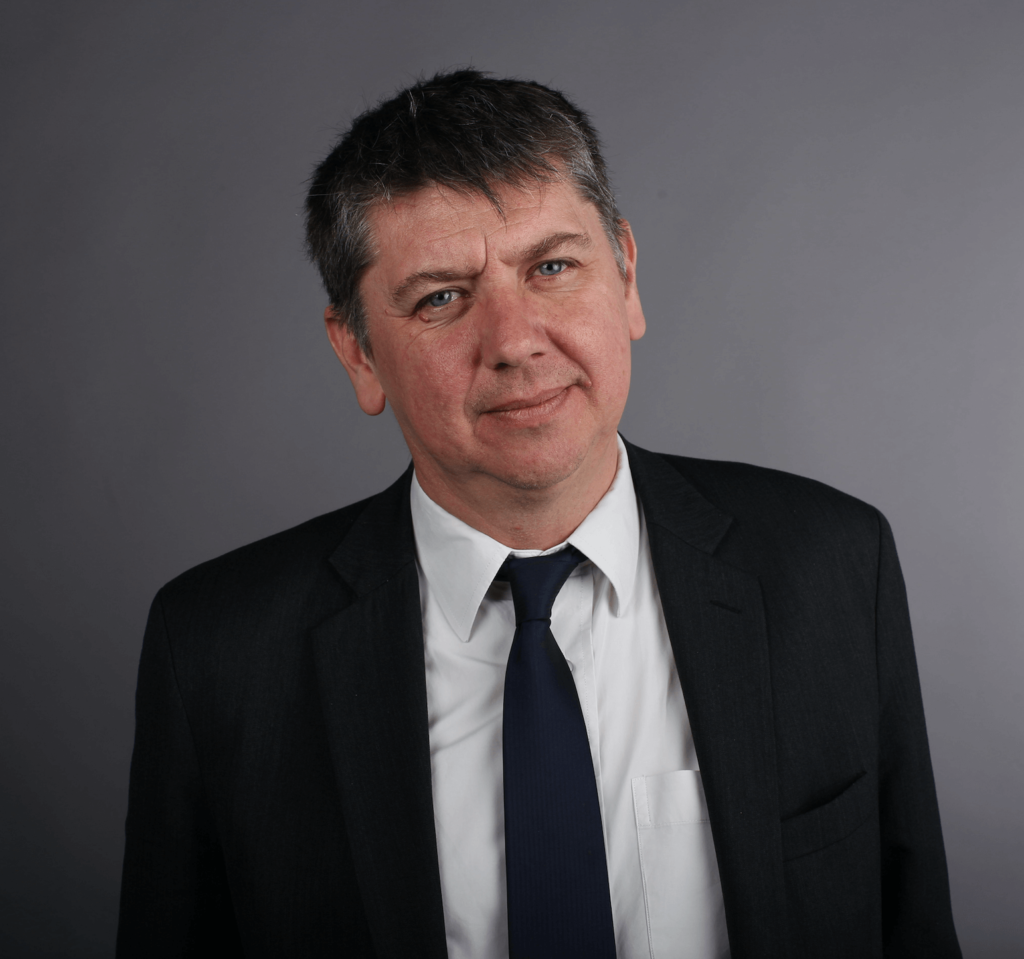 I've spent more than 20 years reporting for national newspapers, giving readers a sense of what's going on in politics.
I'm looking forward to helping Engage Britain find a new direction that brings the wisdom of the frontline to Westminster. To find solutions to our hardest problems, we need to work together.
Gemma McDonald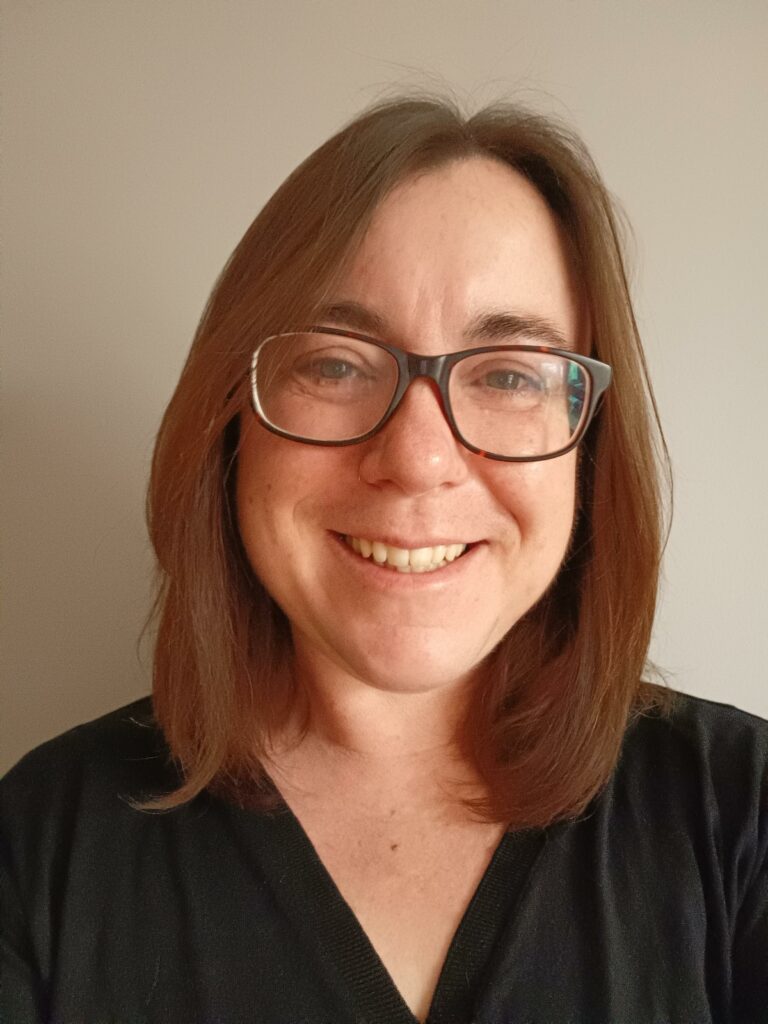 I have over 20 years' experience leading frontline teams and transformational projects across both the financial and public sector, in Healthcare and Education.
I am fuelled by a passion to help people and to make things work better, to move obstacles out of the way and keep moving forward.
Hassan Kassem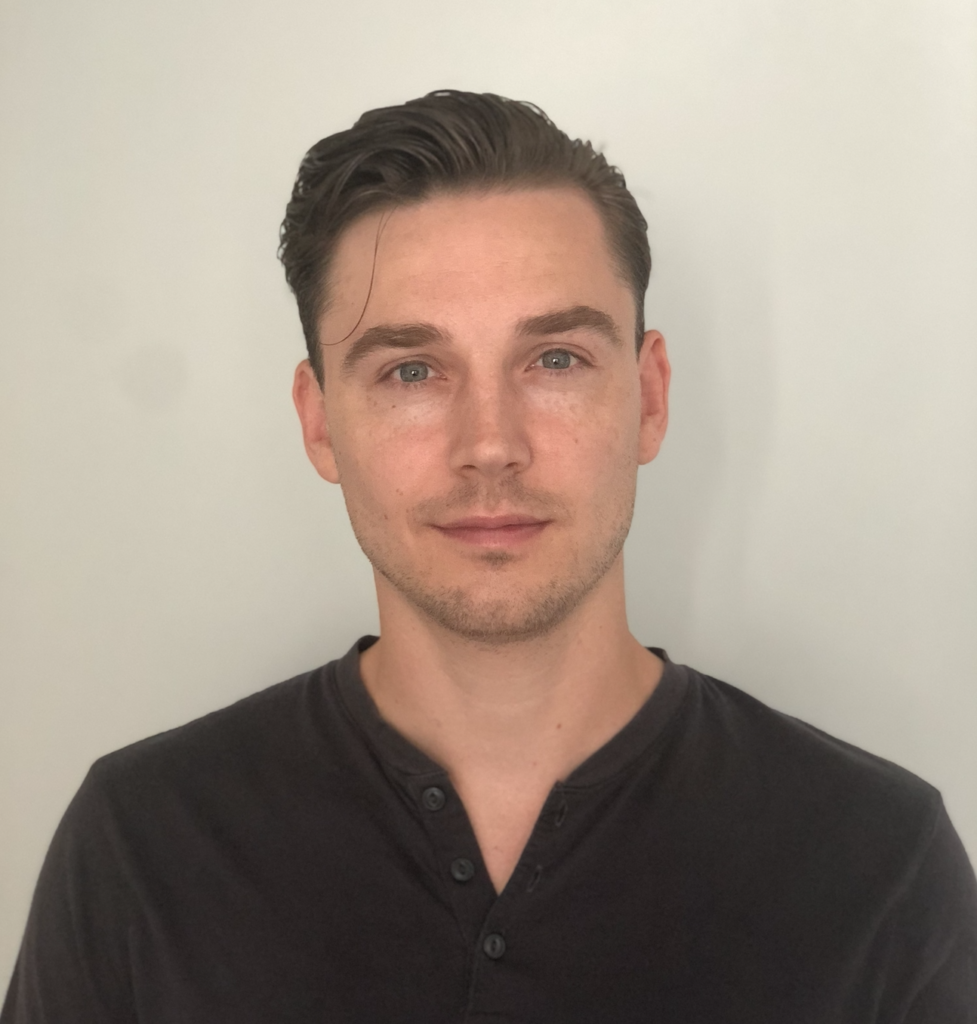 I've guided businesses, charities and political parties through an ever-evolving digital media landscape, helping to craft impactful communication strategies that engage and resonate with target audiences.
I joined Engage Britain because I believe there's a need today, more than ever, to bring people together with different viewpoints to find common ground. Only then can we begin to find solutions to the big issues that affect us, improve our politics, and change lives for the better.
Justina Razac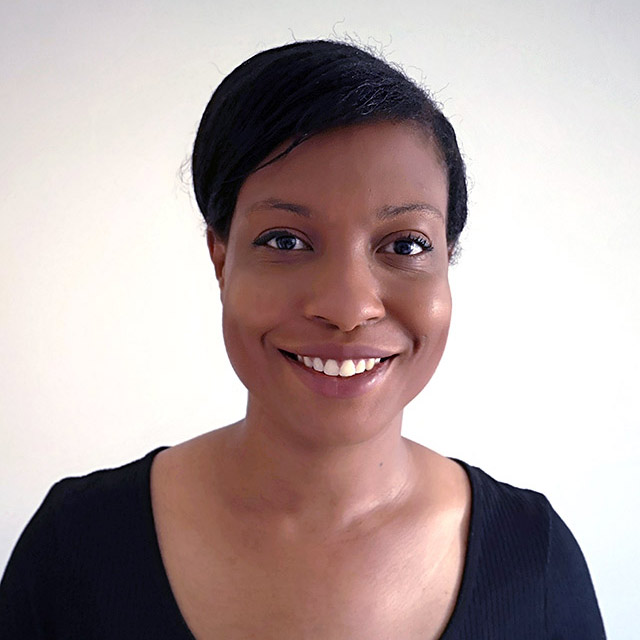 For over 10 years I've worked as an administrative and operations professional within the education, charity and corporate sectors.
In that time, I've been fortunate enough to gain experience across a variety of roles including recruitment, developing organisational strategies, and supporting senior management.
Throughout my career I've seen multiple approaches to running an organisation, and I'm now using this experience to build an organisational infrastructure which gives Engage Britain the capabilities needed to achieve its mission.
I have a passion for inclusivity and diversity, and this is what attracted me to Engage Britain. I am proud to work for an organisation which seeks to involve all, and encourages collaboration.
Miriam Levin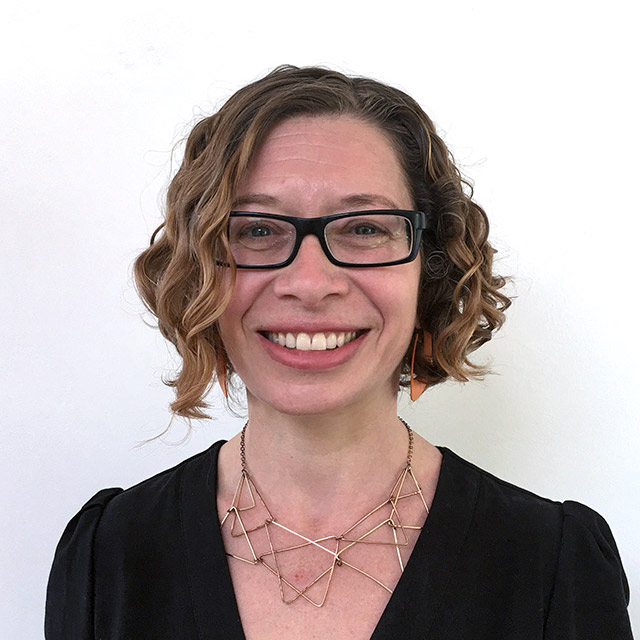 My working life has been dedicated to involving people in public policy decisions that affect their lives, shaping the places where they live, and taking action on things that matter to them.
Most recently, in Government, I've done this through running programmes on deliberative democracy, community organising and place-based social action.
Our country is facing massive challenges, but ordinary people are rarely given the opportunity to be part of the solution. By bringing people together, opening up conversations, and listening, I hope Engage Britain can change that ­– and change policymaking for the better.
Patricia Garcia Gomez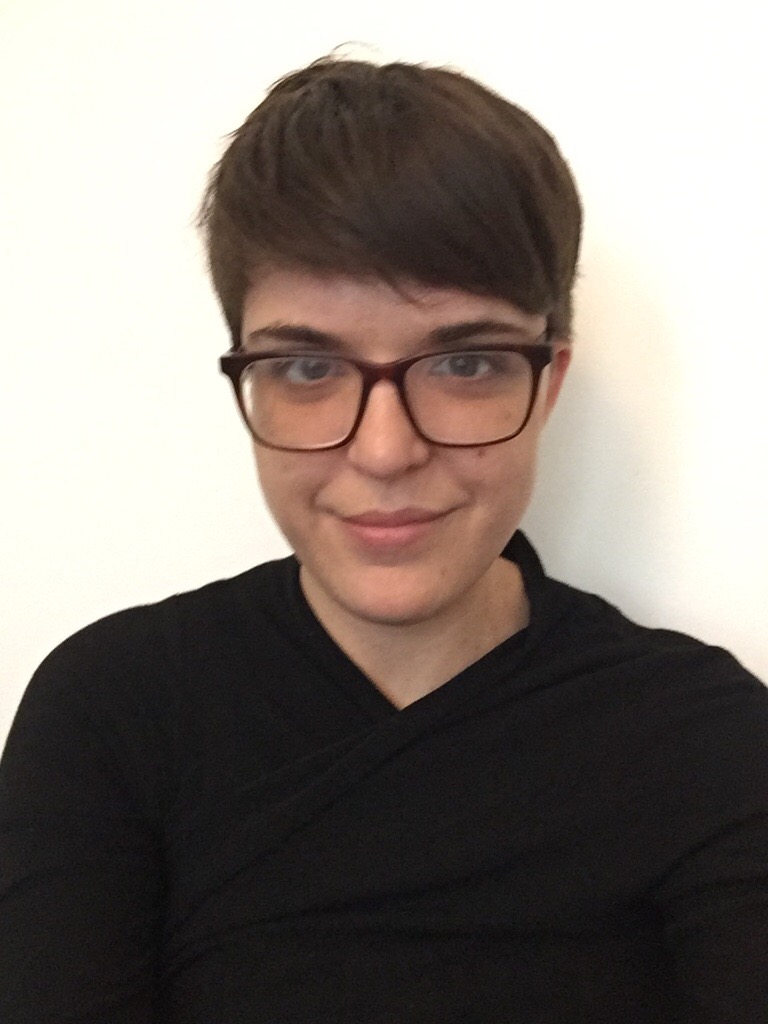 I've spent much of my career leading groups of volunteers in efforts to advocate for the rights of at-risk and overlooked populations around the world.
I joined Engage Britain because I strongly believe that a better world is possible when we listen to those who often don't get to be heard.
Toni Brunton-Douglas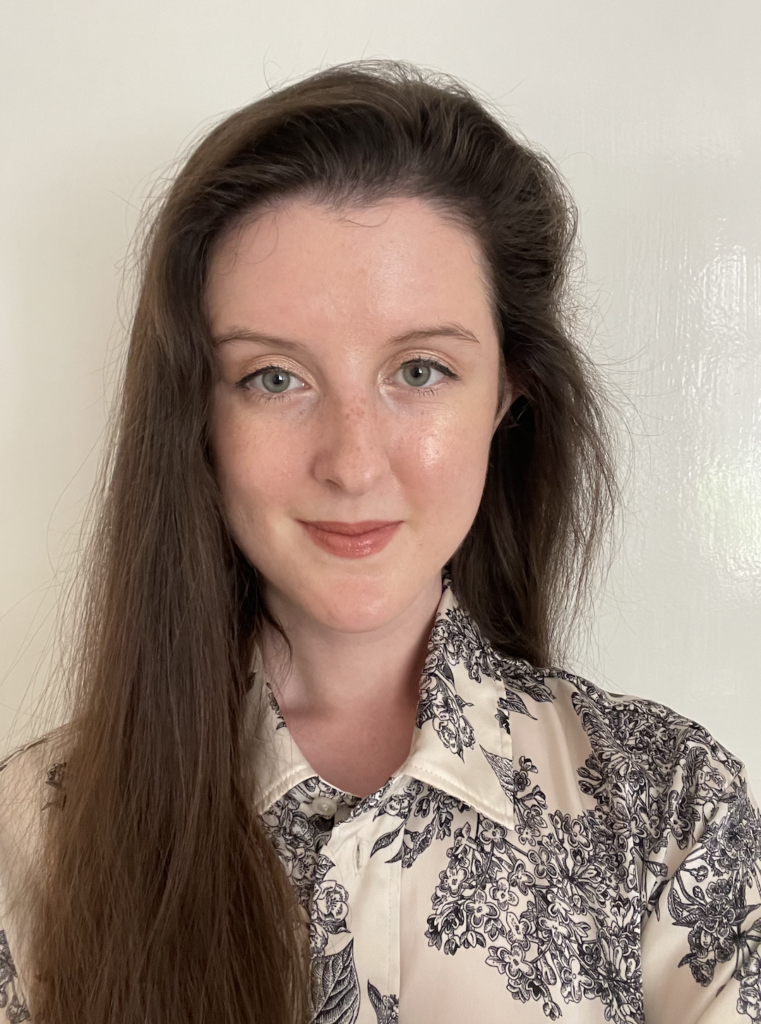 I've worked as a researcher in universities and think tanks for the past five years, on topics including climate change, immigration law, domestic violence, and radicalisation.
I chose each of these roles hoping that the research I have done will have a positive impact on the people who are most affected by these issues.
At Engage Britain, I have the opportunity to amplify the voices of those most impacted by the policy areas we research and make a real change to their lives.
People who work with us
Meet our trustees and advisory network members who are contributing their knowledge and experience to help us get this right.
Adam Hawksbee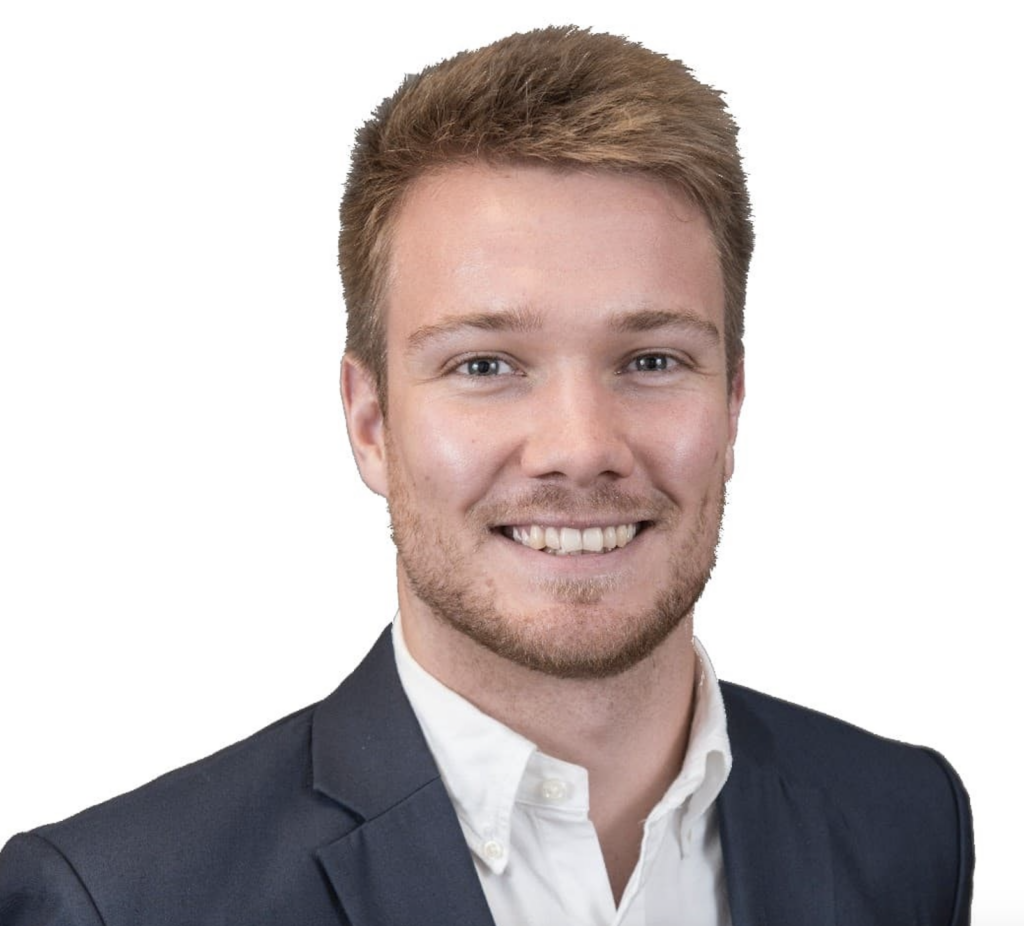 I've spent my career trying to empower people and communities. In my current job I do that through policy and politics as Deputy Director at the think tank Onward.
I lead our work on strengthening local economies, producing research papers and advising national and local government. In the past I've focussed on creating stronger cities, as Head of Policy at the West Midlands Combined Authority and a Research Fellow at the Bloomberg Harvard City Leadership Initiative in the US.
I've learnt that long standing policy problems have tricky trade-offs at their heart, and they can't be resolved without bringing in the public. The methods we currently use to consult communities are completely insufficient, so I'm fascinated by new and innovative ways to empower the public to lead the conversation.
I'm delighted to be part of Engage Britain, who are at the cutting edge of developing and spreading new approaches.
Anna Hiley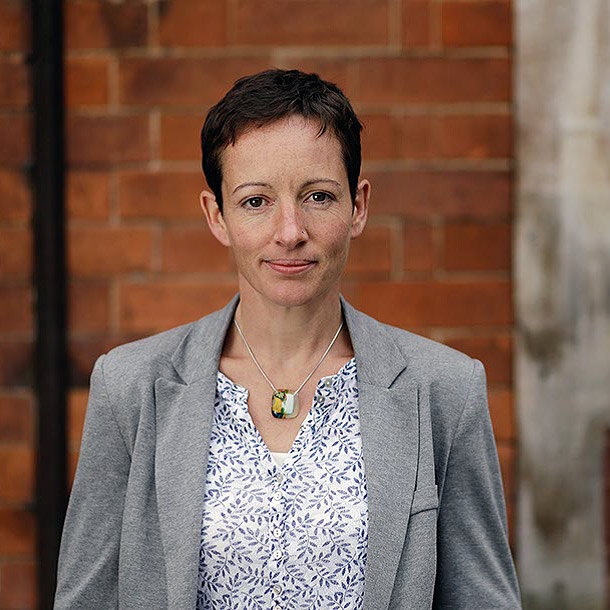 I'm the founding GP and CEO of Inclusion Healthcare, a not-for-profit NHS healthcare provider for homeless people, asylum seekers and those in secure environments; vulnerable groups that don't fit the system's model.
I grew up in Surrey, took a gap year before medical school and visited a mission hospital in Tanzania, an experience that taught me the futility of parachuting in community saviours.
I trained as a GP and was drawn to working on the edges of society, delivering care in the back room of a homeless night shelter. We overcame the inequality of this meagre offer and have now established a number of high-quality services to meet the needs of excluded populations.
Homeless street medicine taught me that lasting change doesn't happen when you only respond to crisis. Long-term solutions happen through years of working with people, sticking by them and helping them chose better futures.
Clare Wightman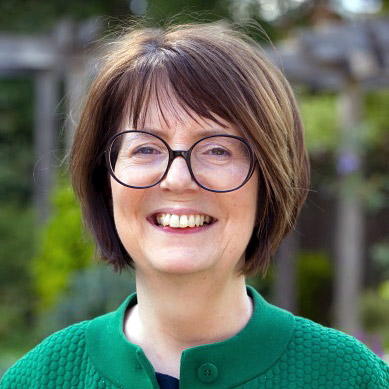 I'm the CEO of Grapevine Coventry and Warwickshire. We work with all sorts of people experiencing isolation and exclusion through disability, poverty or anything else.
There's no change without a bit of tension but all along the golden rule has been: "Never do for others what they can do for themselves. Help strengthen their voices."
We believe people and communities should be in charge of improving their lives. Services can't always be there, but other people can – so we help develop strong relationship networks. If people's strengths and aspirations are recognised and trusted, they can realise their potential, take opportunities and deal with challenges.
I'm interested in Engage Britain to see how we can take what we've learned locally and for it to have some kind of national impact. National change is usually in a top-down space – Engage Britain feels like a bottom-up space.
Danny Flynn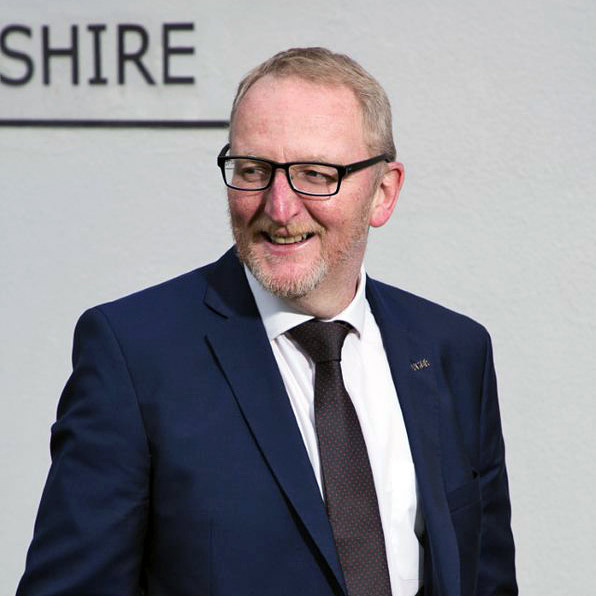 I'm the Chief Executive of YMCA North Staffordshire. Over the last 15 years, I've steered the charity from a hostel to a multi-service youth campus helping hundreds of thousands of young people into homes, education and jobs.
I started work as a diesel-fitter in a Stoke garage, went back to college to take A levels then moved to London to work as a community service volunteer at a day centre for homeless people. I've worked in the charity sector ever since.
I don't like thinking of the YMCA's young people as a 'homeless problem'. It's about seeing them as assets to a community – building on what's strong not what's wrong. The majority of his kids are in work or studying for degrees. It's about building relationships, unlocking passion and talent.
Jerome Harvey-Agyei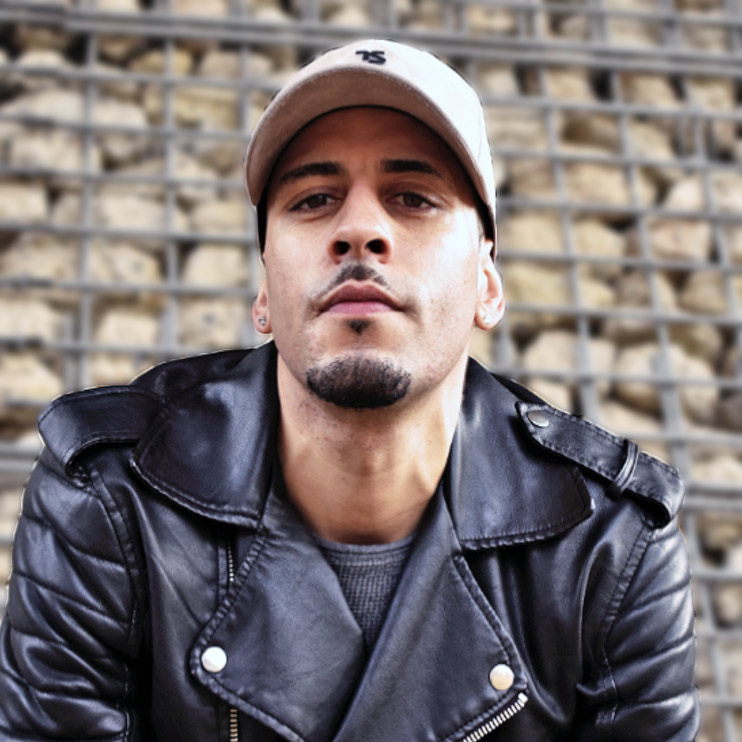 I'm senior Children and Youth Participation Officer at the Mayor of London's Violence Reduction Unit.
As a care leaver myself, I co-founded the Tope Project to help young care leavers struggling with isolation. Named after a close friend and fellow care leaver who killed himself just before Christmas, the project helps support care leavers at the festive season.
I see the care system struggling under difficult pressures and believe there's too much luck involved in young people finding loving homes and support staff.
I believe young people of every background should have a voice and some control over their own lives. I'm actively involved in the music industry which helps me inspire young people. Creativity is the hook – but empowerment is the message underneath it.
Jon Clemo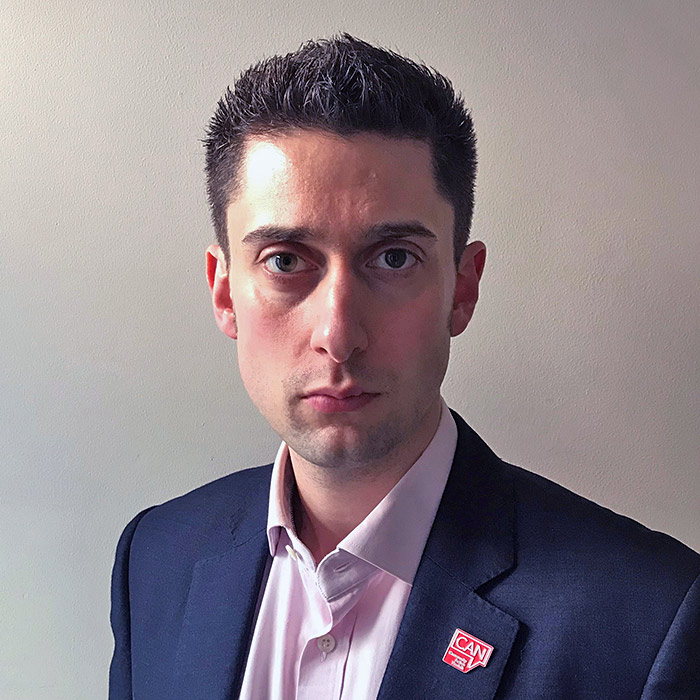 I've been working in the voluntary sector for 16 years, starting out doing practical stuff in communities, helping people and groups devise responses to issues that are important to them, from poverty and employment to access to services.
I've taken the lessons learned there and applied them to my strategic role – working with health and social care to help services meet the needs of real people, linking activity across different services to help meet the individual's complete needs from housing and health to food and friendship.
I recognise that grassroots involvement is crucial to success. But I know that the bigger things become, the harder it is to make the relationships work. I've experienced taking grassroots insight to the scale, complexity and politics of the local system level. The bit that intrigues me about Engage Britain is how do we make that work on a national level?
Joshua Simons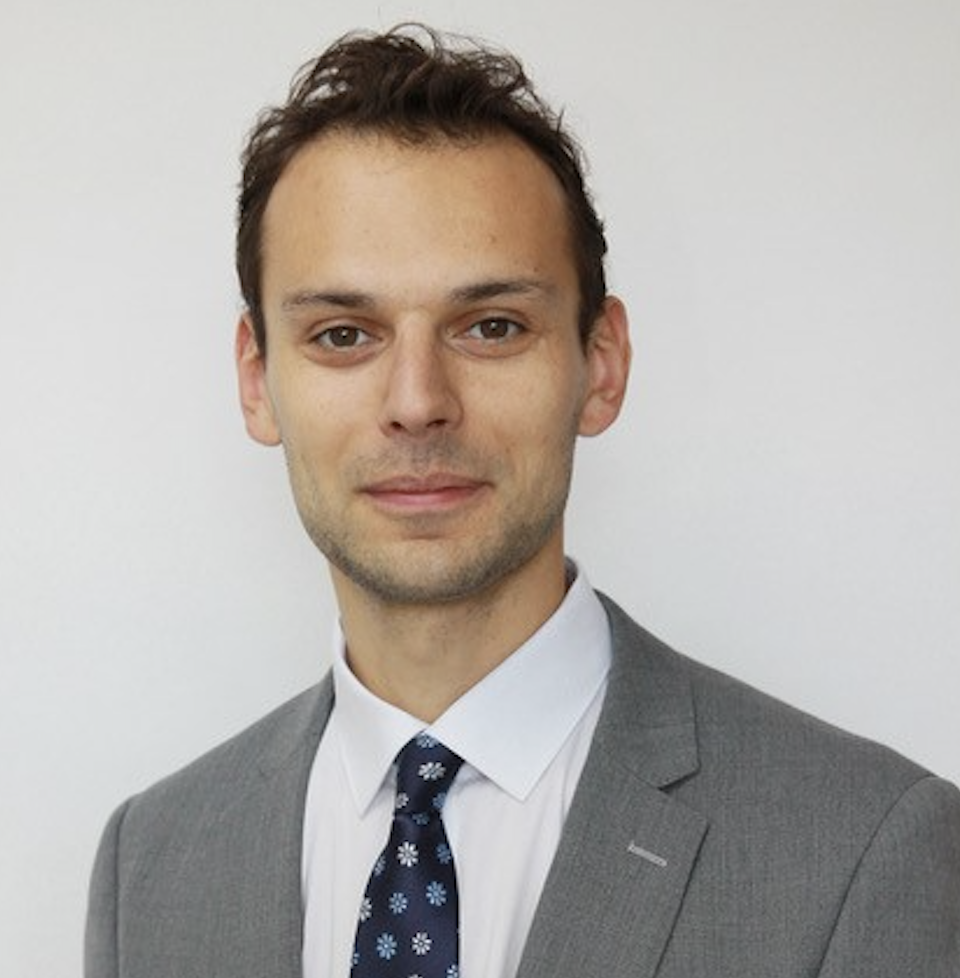 My career has been about connecting public policy, technology, and democratic reform. In academia, I am a Research Fellow in Technology and Democracy at Harvard University.
My career has been about connecting public policy, technology, and democratic reform. In academia, I am a Research Fellow in Technology and Democracy at Harvard University.
My first book, Algorithms for the People: Democracy in the Age of AI, will be published by Princeton University Press this year, based on my PhD which won an American Political Science Association prize.
I am also the founder and a trustee of the Civic Power Fund, Britain's first charitable fund to support organising in communities where it's needed most, and a trustee of the New Economics Foundation.
I previously worked as a US-India Technology Policy Fellow at New America, a Researcher at the Institute for Public Policy Researcher, and a Policy Advisor for the Labour Party in Parliament.
I want to bring these different interests and experiences together at Engage Britain, to develop new tools and strategies of public engagement and to connect us with an emerging global community of practitioners, academics, and organisers.
Katherine Nissen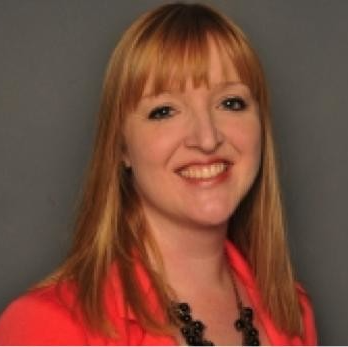 I'm the Chief Executive of Cornwall Rural Community Charity (CCRC), which supports and strengthens Cornwall's communities. The charity has four key areas of focus: skills and training, care, money and community from younger to older members of the community.
Born and bred in Cornwall I've lived in rural communities for most of my life, working as a teacher, a University lecturer and as an Early Help Locality Team Manager within children and family services for Cornwall Council.
Working with partners, collaborators and local communities, I believe a community's strengths lie within its people and CRCC has the exceptional staff and knowhow to respond to emerging needs within the diverse communities of Cornwall.
Malcolm Walker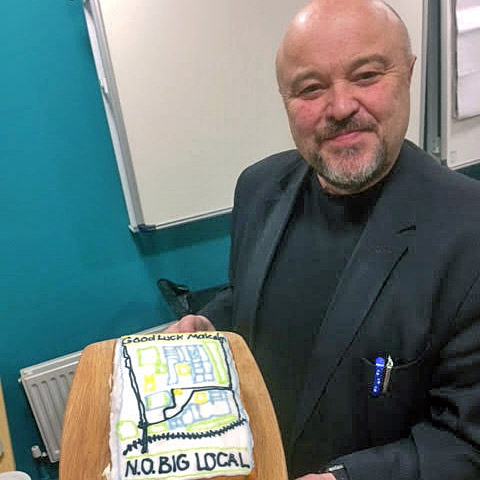 I was born on a Hartlepool council estate, left school at 16 for the steelworks, but – like thousands – was made redundant in 1979. I started doing voluntary youth work, got involved in my community and realised we could act together to make a difference.
I've worked, studied and taught community development across the North East ever since – including CEO of a resident-led £54m regeneration programme in Hartlepool. I retired two years ago and now chair a charity involved in community-led housing – building houses for people in need, supporting young care leavers, providing construction training for young people, and bringing empty buildings back into use.
I also support other community projects, like the Belle Vue Centre, a great project started by local residents' fundraising, and the Hartlepool Action Lab, a collaboration of many local groups tackling poverty in Hartlepool.
Micah Lammie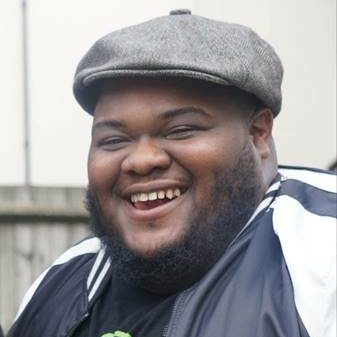 I manage the Brixton Soup Kitchen (BSK), serving hot food, offering legal advice and giving out clothing parcels.
After a troubled childhood, I worked in the financial sector. I met Solomon Smith, founder of the Soup Kitchen, at a mutual friend's wake, quit my job and now volunteer full-time.
Food is the facilitator. We bring the old Brixton and the new Brixton together – the free school meals kids and the private school kids. We organise back to school parties with slush puppies, hot dogs and a bouncy castle. Kids entitled to free school meals get the latest Adidas rucksacks, trainers, and brand new clothing. The stigma is removed because everyone wants to party. BSK's bonfire night displays fills the streets, the walls, the windows… old and new Brixton together.
Everything starts somewhere. There's been ups and downs but we're helping people.
Paul Johnson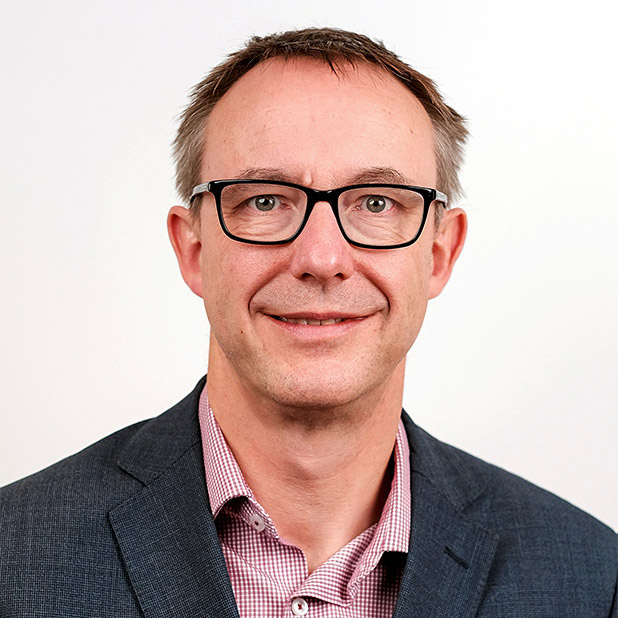 I am Director of the Institute for Fiscal Studies and have previously worked in a variety of analytical roles within government.
I was Chief Economist and Director of Analytical Services at the Department for Education and Skills and later became Director of Public Services and Chief Micro-Economist at the Treasury.
I'm involved with Engage Britain because I recognise that whilst analytics and facts are vital for effective policymaking, a policy is only worthwhile if it addresses a real issue or challenge that the people of this county are dealing with.
Robert Visintainer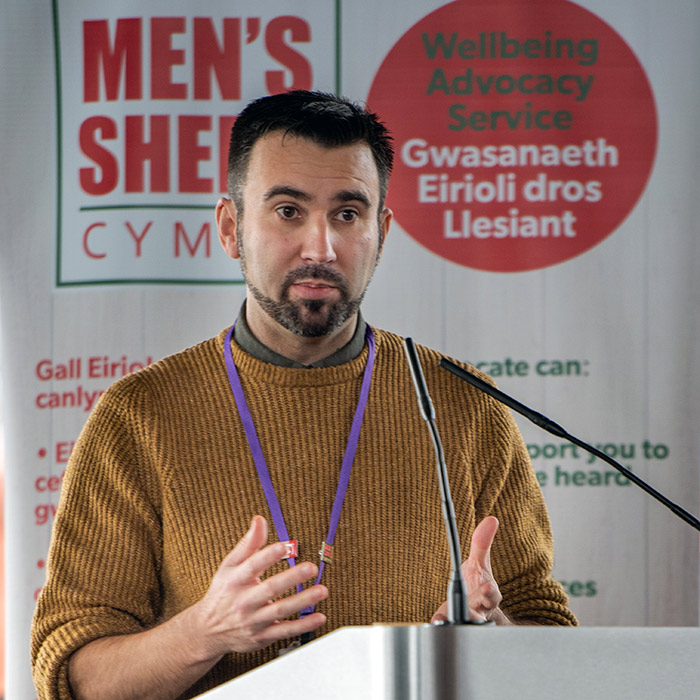 I'm project manager at Men's Sheds Cymru – we support the men's shed movement in Wales. Men's Sheds offer a space to men, many of whom have found themselves with time on their hands, especially after retirement or through a change in their life circumstances.
I like to think that Men's Sheds offer a 'health by stealth' approach to overcome mental and physical health problems. Men talk shoulder to shoulder not face to face, so they'll have a more honest conversation if they're working on something together. It's how they worked in the mines and factories.
Individual sheds – which could be any building or space – are shaped and owned by their members. I've worked in building design and management before this, so I understand the strength of a place where you feel safe. I really believe that community and the voice of community is essential to making a difference. I think the power should be with the community and I hope Engage Britain agrees.
Sharon McAulay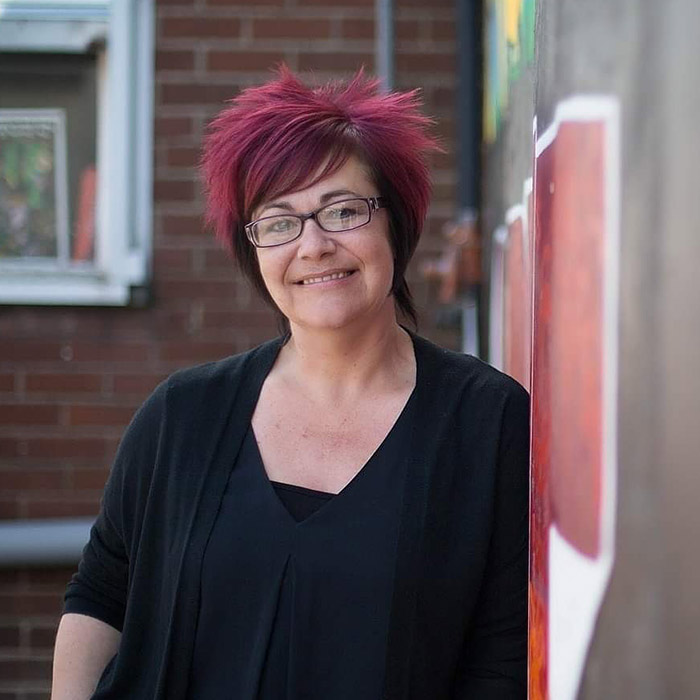 I'm Chief Executive at STAR Project – an award-winning community development organisation in Paisley. We're a small grass roots charity that packs a big punch!
We are truly embedded in our community, 'a well kent face', and have often worked with generations of the same families.
Paisley has long-term issues that need long-term solutions, and cultural regeneration is one of the answers. We use creativity as a tool for change, tackling the impact of poverty and deprivation to build better connected and more resilient communities. With extensive experience working in areas of multiple deprivation and expertise around psychological safety and prevention, my interest lies in harnessing the therapeutic value of relationships and celebrating the unique human-ness we each possess.
I'm interested in Engage Britain to find people that are working on the same problems with different solutions, so we can share methods and models of working.
Trevor Rose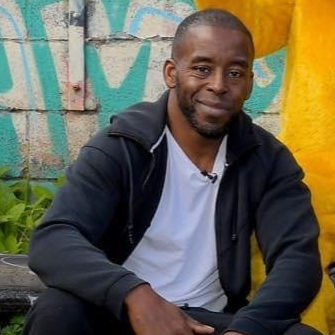 I run the Community Recording Studios at the edge of the St Ann's estate in Nottingham. The studio has produced chart-topping stars, Radio One regulars and festival heroes – but its community work has changed lives.
I started out as a breakdancer, touring with Queen Latifah and Money Love before setting up my own operation in a former community centre. Kids kept showing up and soon I was working with drugs awareness projects, teaching video and production skills, encouraging aspirations and keeping the peace when trouble broke out.
We've worked with Children in Need, the MOBOs, Fame Academy, The Prince's Trust and made stars of estate kids from St Ann's. People come in, they have all sorts of problems, all sorts of ideas, all sorts of things that could go right or wrong. We work with everyone because, whatever their problems, everyone wants to achieve something.