Engage Britain's mission is to show that we can be optimistic about the future, by putting people at the heart of finding ways forward on the biggest challenges facing our country.
We're an inclusive, dynamic organisation. We're looking for people to help drive our vision, and who have a strong commitment to our mission and ethos.
If you're interested in working for Engage Britain, our current vacancies are shown below. Alternatively, you can sign up to our mailing list to keep up to date with the latest roles we are recruiting for.
Participation Officer
We are looking for a Participation Officer for a 1-year fixed term contract who is enthusiastic and empathetic by nature and has experience of working with communities. The successful candidate will work on our health and care project and will build and maintain engagement with our project participants.
You will play a key role in ensuring that people who take part in our projects feel connected to us and want to continue being part of our ground-breaking work. In addition to this, you'll be involved in the development of national level policy, so the role is ideally suited for someone with experience of building local or regional engagement but has an interest in learning about how national policymaking works.
We will support the right candidate to develop into the role.  We are open to discuss secondments.
Job Description
Developing and implementing plans for participant engagement, focused on ensuring that people who have taken part in one activity continue to be an active part of the process, including arranging workshops with existing participants to find out how they would like to stay involved
Build trusting relationships with participants taking part in in our citizen's assembly (the People's Panel) and keeping them engaged with our work between People's Panel meetings
Supporting recruitment and onboarding of participants for co-design work on health and care, which we will launch in 2022 (the Co-design Workstreams) and managing ongoing contact with those participants
Ensuring that we have contact details for participants who have taken part in our discussions/workshops and that we obtain the necessary consent from participants to be able to use the content from those sessions, which adheres to GDPR
Managing participants' day to day queries and be the first point of contact for them
Developing and implementing activities with other health and care sector partners to bring together our participants with their members for joint campaigning and advocacy
Working with the Engagement and Communications team and the Director of Advocacy to identify people who would be good media spokespeople and / or advocates for the co-created policies and support them to grow into this role with Engage Britain
Working with the Analysis team, to enable participants to play an active role in co-design and work together to feed their contributions into the policy making process.
This job description is a broad summary of the role; it does not cover every task which may arise within the post at various times. The postholder will be expected to work flexibly and carry out other duties as required from time to time. The role will also entail some travel, within the UK.
Person Specification 
Please note, that we expect candidates to demonstrate some, but not all, of the below capabilities:
Experience and Knowledge 
Experience of successfully building and managing trusting relationships with participants or volunteers for a charity or other non-profit organisation
Experience of planning and delivering activities and managing communications to keep people engaged over the long term
Experience of supporting people to mobilise, campaign or advocate for change.
Skills
Able to communicate naturally and empathically with people. Also comfortable with talking to people from all backgrounds
A self-starter who is able to take initiative, work flexibly and develop the role to best meet the needs of a start-up charity
Ability to analyse and interpret feedback from participants and monitoring data
Excellent coordination and organisation skills
Excellent communication skills, including written and presentation skills, and the ability to adapt style and tone for different audiences.
Behavioural 
Embraces an open culture and communicates well internally and externally
Willingness to develop an active interest and get involved in wider organisational activities
Team player and a keenness to get involved at all levels
Natural interest in and empathy with people from a range of backgrounds
Ability to work in a high paced changing environment
Demonstrable passion and commitment to Engage Britain's mission and values.
Further information
Work eligibility
Applicants must have eligibility to work in the UK.
Location
We encourage applications from people around the UK, as you will be able to work remotely. However, there would be an expectation that you would need to travel to London for regular team days (for example we have done twice a month team days in the past). There may also be other instances of occasional travel to London and within the UK.
Application dates
Closing date: Wednesday 7 July 2021, 10:00 BST
Interviews: Mid-late July 2021 and includes first and second interviews
Download Participation Officer – Job Pack
Applications are made and assessed via BeApplied, a system designed to remove unconscious bias from the recruitment process. Apply here https://app.beapplied.com/apply/cyzqgvztra
Our culture
Engage Britain is committed to creating a culture where people from different backgrounds and cultures can come together to share their views and voice.
We see difference – both in our work and in our employees – as a strength. So we actively encourage applicants from all ethnicities, political backgrounds and locations across the UK, those with or without a university education, as well as people who identify as LGBTQ+ or people who may have disabilities, to apply for roles.
We are also a family friendly organisation and are open to different flexible working arrangements from people across the UK. We very much look forward to hearing from you.
 Some of our staff benefits
30 days holidays (FTE), plus bank holidays
We are a flexible employer, and are happy to discuss flexible working arrangements
A workplace pension scheme
An enhanced maternity, paternity, shared parental and adoption leave package.
We are a Living Wage Employer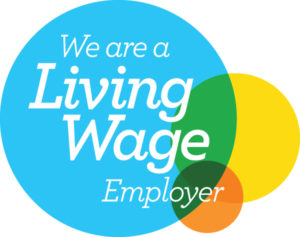 The living wage is  based on the cost of living and is voluntarily paid by nearly 7,000 UK employers who believe it is important for staff to have fair pay. Engage Britain strongly believes in this ethos and is an accredited Living wage employer. To find out more information about the living wage click here.
Get in touch
For recruitment queries please contact: recruitment@engagebritain.org.
Keep engaged
We need as many people as possible helping to make Britain a better place to live. Sign up to hear more about what's happening and for opportunities to engage with others.
We take your privacy seriously, and you can unsubscribe at any time.