Millions turning to private healthcare are forced into financial worry
New figures reveal nearly half of the people turning to private healthcare are having to cut back on spending, use savings or get into debt to pay for it
One in ten people (10%) are currently turning to private care, according to a new UK survey from Engage Britain and Yonder.
Almost two thirds do so because of problems with NHS waiting times or access to treatment.
Why are people going private?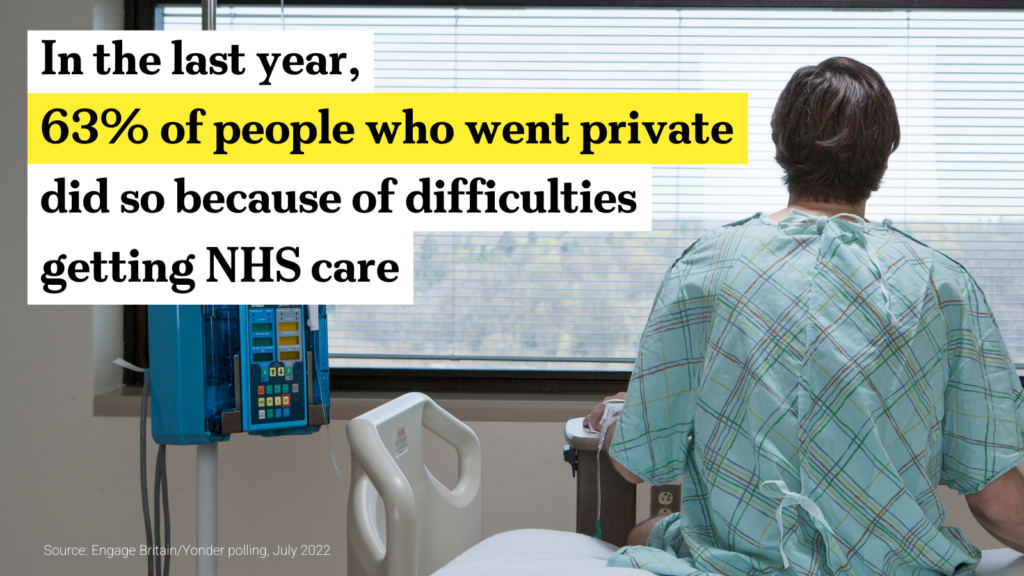 The most common concern is cancelled or postponed appointments (28%), while millions of others say they are not kept updated, have problems with referrals or see mistakes in letters and emails.
Some of patients' bigger complaints are about communication breakdowns and disruption, with almost half (47%) of NHS patients experiencing these problems.
How are people affording to go private?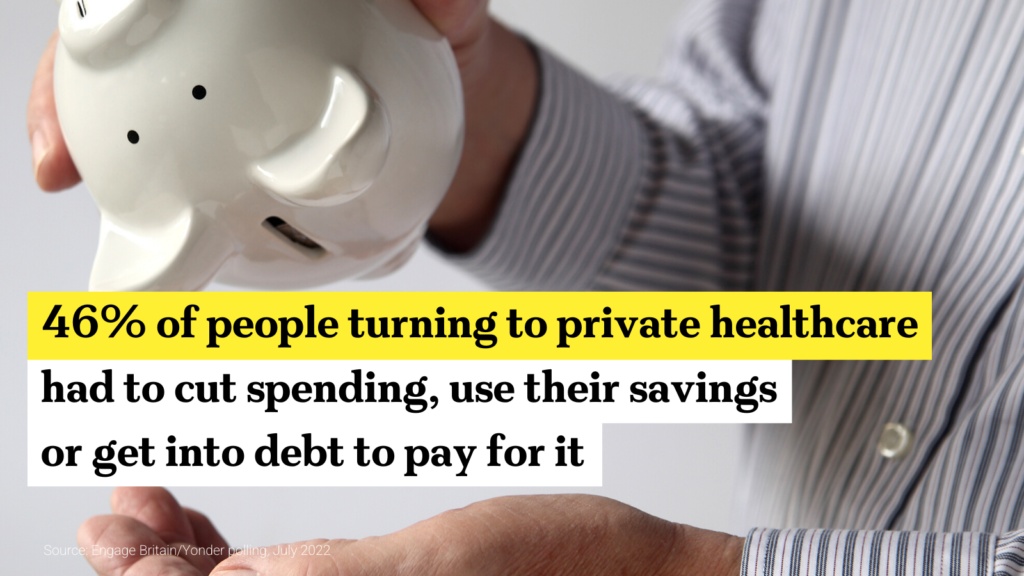 Not easily. Almost half (46%) of people using private healthcare are forced to cut back on spending, use their savings, or get into debt in order to to pay for it.
Is private their preferred choice?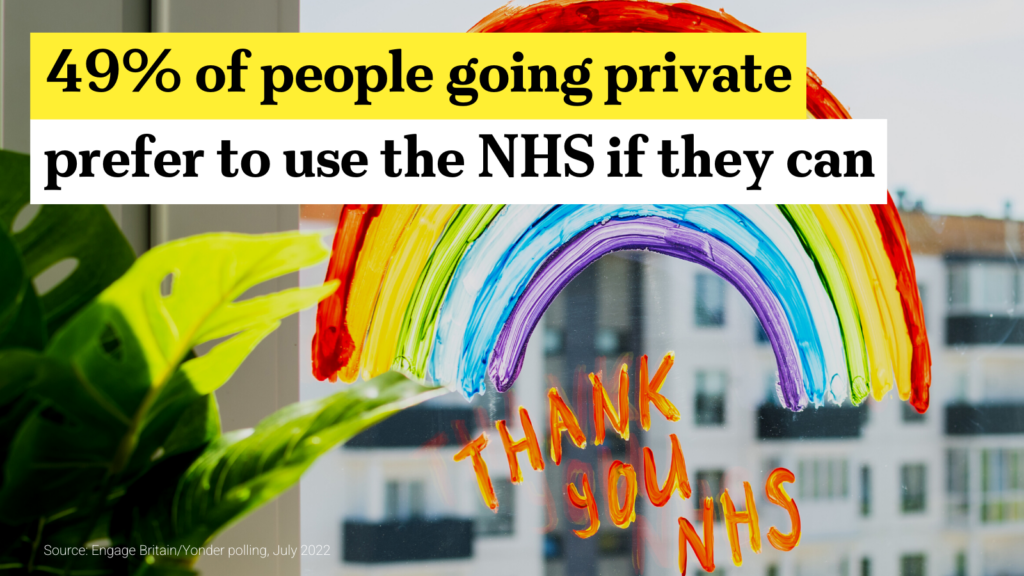 Not across the board. In fact, half of people going private (49%) say they prefer to use the NHS where they can.
Meanwhile, the number of people saying the NHS makes them feel 'proud to be British' has dropped by ten percentage points over the last year from 77% to 67%.
What needs to change?
"While the NHS still unites many of us with a feeling of pride, it's clear more and more people are being let down by health services and feel forced to turn to private treatment" says Miriam Levin, Engage Britain's Health and Care Director.
The government needs a fresh approach to making our NHS fit for purpose.

MIRIAM LEVIN, HEALTH AND CARE DIRECTOR
"As people suffer through months of pain and discomfort after postponed appointments, or waste time and energy chasing up referrals, millions are feeling desperate enough to use savings or get into debt to help us get well again.
"Only the people who live through these daily frustrations can tell us how things really need to change. The government needs a fresh approach to making our NHS fit for purpose – by listening to what patients and staff have to say, then putting their experience at the heart of delivering services."
How can you get involved?
Engage Britain is bringing together the public and frontline workers to take charge of improving problems in the NHS.
For the very first time, ordinary people from across England, Scotland and Wales are working together to create new 'people-led' policies based on their first-hand experiences of the health system.
If you want help create people-led policies for the NHS and social care, join Engage Britain's health and care community to feed in your ideas, knowledge and personal experiences.
Methodology notes
Survey commissioned by Engage Britain and conducted by Yonder to explore the public's experiences of and reasons for using private healthcare. It was a nationally representative survey of 2,075 adults. Online fieldwork was undertaken 22 – 24 July 2022. Data weighted to be representative of the UK population by age, gender, region, socioeconomic grade, and ethnicity.
To view the polling tables, click here
For any analysis queries, please email Alasdair de Costa
For any media queries, please email the media team