'My granddaughter had come to the hospital. But the nurse wouldn't let her in to see me.'
Jenny believes stresses on NHS staff were to blame for her traumatic experiences getting treatment for a hiatus hernia.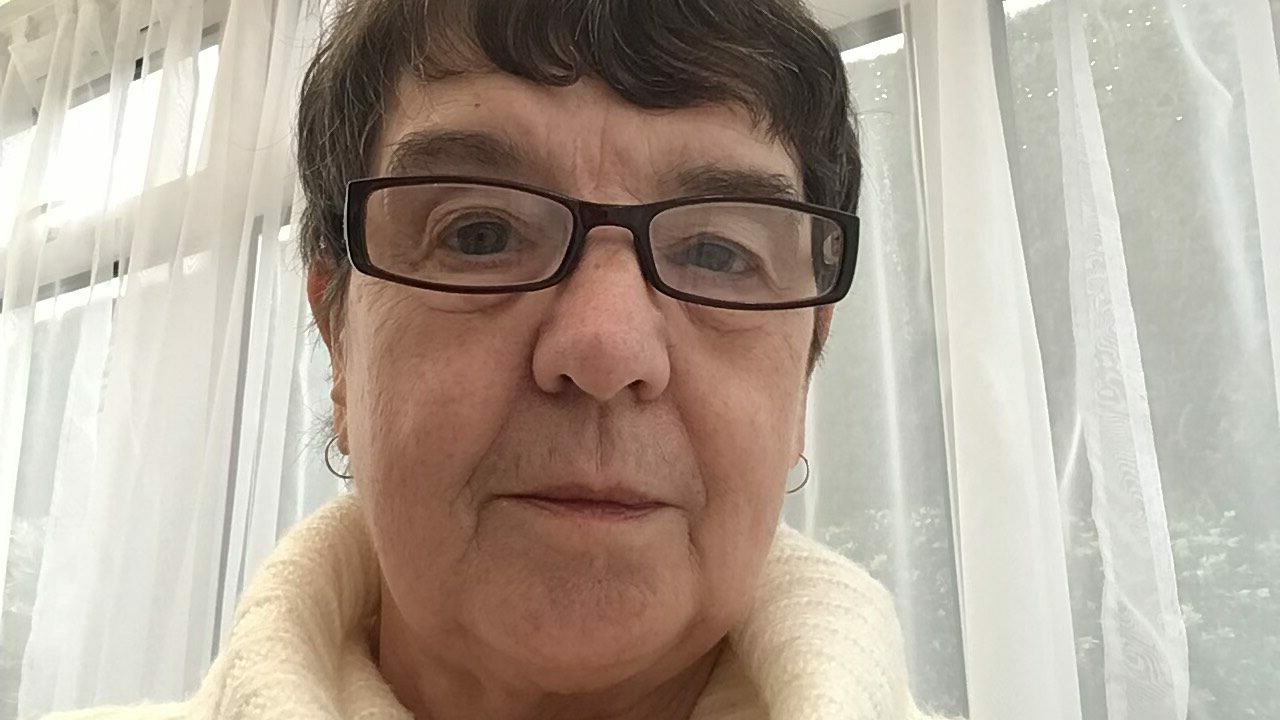 "I first heard I'd got a hiatus hernia when I was sent by my doctor for a gastroscopy in 2016. But it took two years – and several visits to hospital – before I finally got surgery to remove it. I'm sure it was a big reason I spent so much time feeling unwell.
Even though I was told about the hernia in 2016, it was first noted by doctors in 2014, when I'd had a CT scan. I only found that out because in 2017 I asked to see my medical notes. I am sure if it had been communicated to me then, things could have been so much better.
I'm very glad I did get surgery for the hernia eventually. But it was what happened in hospital for the operation that made me so upset. And it is a big reason why I joined The People's Panel.
Before I arrived I'd been told to prepare for a two or three-night stay. But when I got to the hospital, at the Royal United Hospital in Bath, they seemed surprised – and clearly didn't have a bed for me.
The surgery went well, but afterwards I was left in the recovery room for hours. There appeared to be only one nurse in there – and as the day wore on, the number of patients grew and grew.
I was anxious because my granddaughter had come to the hospital with me and had all my personal belongings, including my clothes. But the nurse wouldn't let her in to see me.
The nurse seemed stressed. She was on her own and clearly needed more help. When I had to go to the toilet, I was not allowed to get out of bed so I had to use a bedpan – the bedpan spilled over, spoiling the bed and my gown and pants ­– which was just awful.
I was very upset when my granddaughter did get in to see me briefly. She just had time to just dump my things and leave. All I wanted to do was hug her but I couldn't.
The nurse seemed stressed. She was on her own and clearly needed more help.
I was eventually transferred to a ward, which a friend of my granddaughter's recognised was used for patients with dementia. I was in considerable pain but was told that I would have to wait for the doctor, as the nurse was not qualified to give strong painkillers.
The next morning, I wasn't allowed to go to the bathroom and had to use the bowl by my bed to wash. I even had to have my bottom inspected to make sure I'd cleaned myself properly.
I wrote a letter to the consultant who was in charge of my care. But apart from an apology, I don't think any other action was taken. The whole experience has left me traumatised. I now have a genuine fear of ever going back as an in-patient at the RUH."