Digging into the numbers
The public's views on the NHS and social care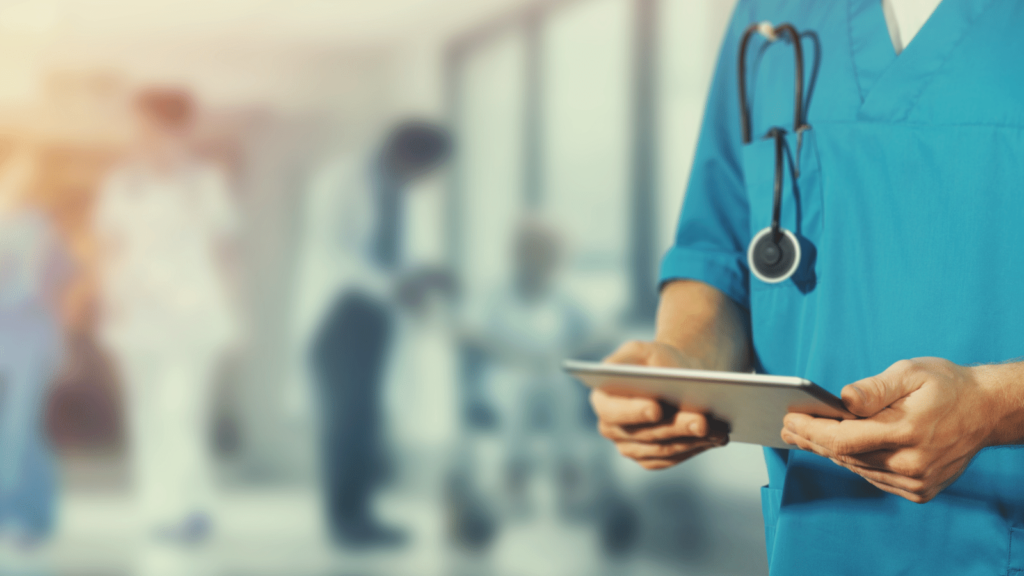 Explore our national polling results, following our work with BritainThinks.
Want to find out what different groups in our society think about key issues? Simply click on the drop down to the left-hand side of each chart to select a split you're interested in.
Topics covered:
What health and care improvements would people most like to see?
Key insights
Better pay and conditions (39%) and addressing staff shortages (39%) are neck and neck as people's top priorities for improving the health and care system overall. They come out even higher than issues like cutting waiting times (33%) and ensuring people have equal access to quality health and care across the country (30%).
Addressing inequality in health and life expectancy linked to race and ethnicity is ranked as the lowest priority issue for improving the health and care system. But close to one in four (23%) people from Black, Asian, Chinese, Mixed Ethnic or other Ethnic backgrounds (not including White) prioritise it.
Two fifths of younger people (aged 18-34) see increasing mental health support as a priority, while those over 65 tend to prioritise cutting NHS waste.
What are people's views on social care?
Key insights
Three in five people (60%) say they have not considered how they will pay for care as they grow older, including almost half of people aged over 55.
The country is split on whether people should pay for the cost of their care in old age, if they can afford to. Support for state funding solutions is a lot higher among people over 55.
The public are also split on whether families should look after their own parents in their old age. Stark differences are linked to whether we hold socially liberal or socially conservative values.
We are also in two minds about moving family members into publicly funded care homes. For example, only three in ten (29%) people in Northern Ireland are comfortable with this idea.
Many of us understand that care might not be free if a family member develops dementia. Three in five of us (59%) either believe we would get free care or are not sure whether free care would be provided.
What are people's views on the NHS?
Key insights
Seven in ten (72%) people believe that the NHS will always be there for them when they need it.
Concerns about waiting times are higher (73%) among people with a long-term physical and/or mental health condition than those without (62%).
People from Black, Asian, Chinese, Mixed Ethnic or other Ethnic backgrounds (not including White) are more likely to disagree (16% vs 10% among the rest of the public) that the NHS provides everyone with the same standard of treatment regardless of their ethnicity.
Our views on equal treatment, wherever we live in the country, are more aligned. Only half of us (51%) believe this is the case. The split is broadly the same whether we're Northern or Southern, from a village or a larger town.
Two thirds of the public (63%) agree that tax increases will be needed to properly fund the NHS. This unites both Conservative and Labour voters.
What are the country's key priorities?
Key insights
Health and care is the public's highest priority.
Second and third in line are measures for controlling Coronavirus and helping people struggling to afford the basics.
These concerns consistently rank highly – whether we voted Leave or Remain, whether young or old, up and down the country.
The issue of health and care is even more important to people in Scotland and Wales. Over 70% of Scottish and Welsh respondents rank it as a high priority, compared to 65% for the UK as a whole.
56% of Scots also prioritise families struggling to afford the basics, compared to 46% for UK residents overall.
But for people in Wales, Covid-19 is the greater urgency. 62% of respondents consider it a high priority issue, compared to 54% elsewhere in the UK.
Key insights
Health and care is a high priority issue (65%) for most of us, with only 2% considering it to be low priority.
Poverty has a similar spread to health and care across high, medium and low priority categories. But slightly fewer of us (54%) consider it high priority.
The topic that most splits us is the environment. 28% see it as a high priority while 33% consider it a low priority.
How have people's priorities shifted since last year?
Key insights
Health and care has stayed the top priority since last year's poll.
But in the past 12 months there's been a rise in people worrying about families struggling to afford the basics.
Concerns about jobs have also gone up in the past year. But issues like trade, crime and terrorism have dipped.
What issues do people think are divisive?
Key insights
Immigration is perceived by people in the UK as the most divisive challenge facing the nation.
Remain (81%) and Labour (82%) voters are significantly more likely than Leave (74%) and Conservative (73%) voters to view immigration as divisive.
About this poll
Survey commissioned by Engage Britain and conducted by BritainThinks
The fieldwork was conducted 3-8 September 2020
Respondents are classified according to how they self-identify on, for example, their ethnicity, their gender and whether they have a disability
A nationally representative sample of 2,488 UK adults were polled
The full BritainThinks report is available here.
For any analysis queries, please email Alasdair de Costa.
If you'd like to discuss working together to address health and care challenges, drop a note to Binita Mehta-Parmar, our Head of Partnerships.
Join the conversation
Want to help make Britain a better place to live in? Then sign up for our email updates now.
Be first to hear the latest news including:
Stay up-to-date with the latest news including:
Opportunities to have your say in discussions, debates and polls
New ways communities and politicians are working together
First-hand stories from people inspiring change up and down the country
We take your privacy seriously, and you can unsubscribe at any time.