Articles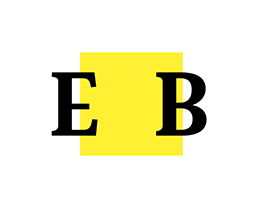 Our Health and Care Director, Miriam Levin, reflects on the final sessions with the People's Panel and Social Care Change…read more
"From my personal experience, just a brush with mental health issues for both me and my family members, [there] seems to be a lack of [the] personal touch at the beginning. With the first contact, like, it's so hard to grab people that are having mental health problems because they...
read more
"Before I was diagnosed with my cancer, I was admitted as an emergency... I was treated as a drunk. And everybody said to me, 'Oh, do you drink?' I kept saying 'No, I don't drink.' And then one of the registrar's said to me. 'Are you sure you haven't got a bottle of sherry...
read more
"I remember in hospital on my medical notes [it said] this patient needs help to do basic needs...[But] the nurses who were looking after me, when I'd ask them for certain things they would look at me like 'Well, just get up and do it.' I mean, one got to the...
read more
"He got sent home to us without any conversations between us and the hospital. And without any care package being put in place for him. And that was just so very, very difficult to sort out at short notice, to get people in. And it really needed us, in the end, for...
read more
"I went through different care homes...they were treated like the lowest of the low. It depends on who's on shift. If you've got a nice care assistant or a nice nurse or a nice manager and they happen to be in, then things are okay. But some people were leaving...
read more
"I've had postnatal depression as well. And especially when I had it with the twins, it took me a year to actually get some help. And to get some medication for it. Because my GP wasn't listening to me and neither was my home visitor."
"There was a time a few years ago when I had some scans because of this lump in my neck. And basically for two weeks [I was] thinking I was gonna die. And then he was just like 'Oh no, it's just a cyst.' But at no point before...did they kind of...
read more
"I had a car accident, about 20 years ago, which really damaged my spine. And I got support from my GP. But after about three years of struggling, his answer was to give up work and go on disability... I didn't get offered any rehab… I felt like I was just...
read more
"CAMHS have actually made life much more difficult for us…They actually have aggravated every thing that [they] were supposed to help with. Their services are so poor."
"The home that I work in is a private care home. So I only have first-hand experience of that. But, for me, it's the quality and the amount of care that's received in private care homes, where people are paying probably an average of about £1,500 per week to stay there. Versus what they're actually getting,...
read more
"I had a sister who was in a care home. As soon as you walked in, you could smell things that you shouldn't have. And it wasn't her fault. I mean...she did actually [get a] room for herself, but others were put together. And it's never been anything like the standard of...
read more