COMMENTARY
Will the government 'fix' social care – or is it just a fix?
The government's forthcoming white papers will provide important clues, writes Francis Elliott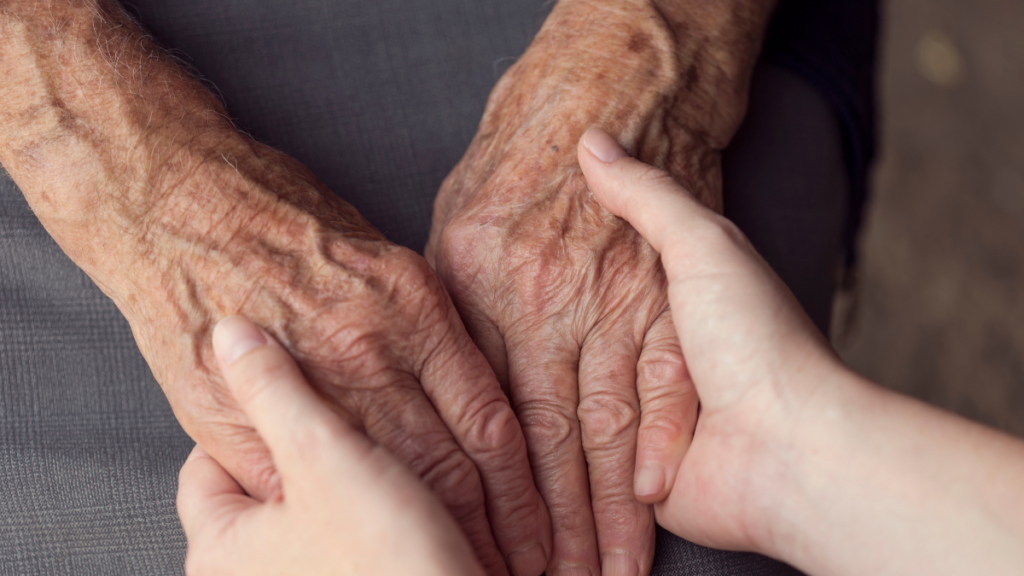 Boris Johnson promised to 'fix' social care but has so far addressed only one part of the problem with the new health and care levy.
In the spring, Engage Britain published a paper on the political barriers that had defeated so many previous attempts to rescue a failing care sector.
From Andy Burnham's 'death tax', to David Cameron's abandoned cap on costs through to Theresa May's 'dementia tax', we drew out some of the common themes that have made the issue so difficult.
The Prime Minister, like Mr Cameron and Mrs May before him, chose to define the problem in terms of the 'catastrophic' effects on inheritance unlimited residential care home liabilities entail.
And like Mr Burnham and his Conservative successors, Mr Johnson defined the impact of the failing care system in terms of its negative impact on the NHS.
There are good short-term political reasons for both.
Indeed, more people approve of the new health and care levy when it is framed as helping people pass on inheritance to their children than when it is sold as guaranteeing ring-fenced new money for the NHS and social care.
Much of the initial commentary of the levy, a rise of 1.25% on both employer and employee national insurance, was that it was both regionally and generationally unfair.
Why, asked critics – should low-paid young adults in the North pay a tax that enables elderly people in the South to pass on more of their more valuable assets to their children?
Polling by Yonder for Engage Britain suggests that voters don't quite see it that way.
It did find that the levy, when framed in terms of allowing more people to pass on their inheritance to their children, was more popular in the South than in the North but not dramatically so.
Similarly, the net approval for the levy when sold essentially as inheritance insurance was higher among the 18 to 24 year old age group than those of late middle age. In fact, only the oldest were more approving than young adults.
As many critics have pointed out, most of the cash beyond funding the cap on care home costs goes to the NHS at least for the first three years. Little is left over to improve the quality of the care itself or to address significant unmet needs.
The budget and spending round included only very modest increases for local government care spending, especially since the sector is being told to stop using self-funders to subsidize those receiving free care.
Again, there are sound political reasons for this: people's awareness and estimation of the health service is much greater than social care, a dynamic that underlies why social care always loses out to the NHS in a competition for resources and is consequently so underfunded.
So while Mr Johnson appears to have got his short-term tactics right in how to 'sell' the levy he has so far 'fixed' only one limited aspect – those mostly elderly people towards the end of life having to use the bulk of their assets to fund residential care.
Sajid Javid, the Health Secretary, has promised to set out both a vision for social care and new ways of integrating health and care.
Two white papers are promised by the end of the year and it's encouraging that ministers say they want to hear a wide range of voices as the documents are developed.
It will be easier to judge after their publication whether the government really has set off on a course to 'fix' social care or whether it's just a fix.
Francis Elliott is Director of Advocacy at Engage Britain.
About the polls
Polls commissioned by Engage Britain and conducted by Yonder
The fieldwork was conducted 15-17 October, 2021
A sample of 2,129 adults were polled
The Yonder data tables are available here.
For any analysis queries, please email Alasdair de Costa.
You may also be interested in
Francis Elliott reviews previous attempts and asks – what if the starting point was asking how people experience social care in their day to day lives?… read more
Engage Britain's recent survey reveals that the NHS unites us in being 'proud to be British'. But millions face having to go private, fighting for treatment or being dismissed by doctors… read more